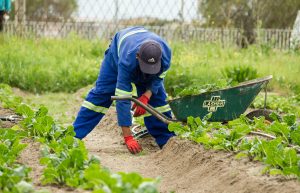 Agricultural employers in the United States who expect to have a shortage of domestic workers can bring in nonimmigrant foreign workers to perform labor and seasonal services through the use of an H-2A visa. The visa is available for foreign agricultural workers who receive job offers from American companies. Before applying, there are several things you should know.
Benefits of an H-2A Visa
The H-2A visa has four main benefits. For starters, you can enter the United States temporarily for work and enjoy the same employee benefits as domestic workers. Next, it makes it possible for your dependents to stay with you temporarily in America. You'll be able to travel freely to and from the United States on the H-2A visa and if you have the ability to change job under certain circumstances.
H-2A Application Process
First, the employer needs to submit an application for temporary labor certification with the U.S. Department of Labor in order to use H-2A workers.

Next, the employer filed an H-2A petition with USCIS. The employer also has to submit the temporary labor certification as part of the primary evidence.

After the H-2A petition is approved, prospective workers will need to apply for the visa and admission to the United States.  Workers apply for the H-2A visa at an American Embassy or Consulate and seek admission through U.S. Customs and Border Protection at a port of entry to the U.S., or apply directly for admission with CBP if they do not require a visa.
How Long You Can Stay in the U.S.
The USCIS usually grants the H-2A classification for the full period of time that the worker is authorized on their temporary labor certification, and can be extended by up to 1 year for each new qualifying employment. Extension requests must include a new temporary labor certification covering the time requested.
The maximum amount of time a worker is allowed to stay in the U.S. on an H-2A classification is 3 years. After those 3 years are up, the worker has to remain outside of the U.S. for at least 3 uninterrupted months before seeking readmission. Time spent in other L or H classifications count against those 3 years as well.
H-2A Worker's Family
A worker on an H-2A visa can bring their spouse and unmarried children under the age of 21 into the United States under the H-4 nonimmigrant classification. However, the family members may not work while in the U.S.
Saleh and Associates provide you with an experienced immigration legal team to help you through every stage of the process of entering the U.S. legally. Call our Miami immigration lawyers today at (305) 448-0077 to file the required documents needed for an H-2A visa for foreign seasonal agricultural workers.